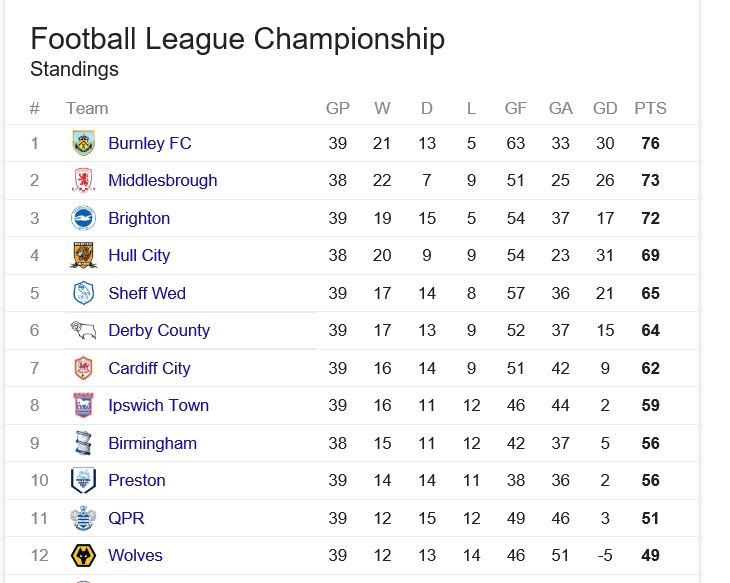 Derby County are playing to stay in the Championship play-offs and another defeat yesterday against Cardiff means their position in those top six places could be compromised on Tuesday night if they don't win their home game against foutth place Hull City.
Derby, were undone yesterday by two set plays and for a team chasing those play-off places their defending of those plays just isn't good enough.
The Rams also showed little in attack but were back on terms when Chris Martin made a chance for himself and scored in the second half. Derby could and should have put the home side under more pressure but didn't and paid the price.
Now the Rams have a hard slog in their last seven games to make anything out of a season that promised so much, but as in the last two seasons, failed to deliver.
Cardif now sit just two points behind the Rams but play Burnley away from home on Tuesday evening. So can Derby put their destiny in their own hands again, or are we again going to see a sad and sorry performance as the Rams fail to deliver yet again?