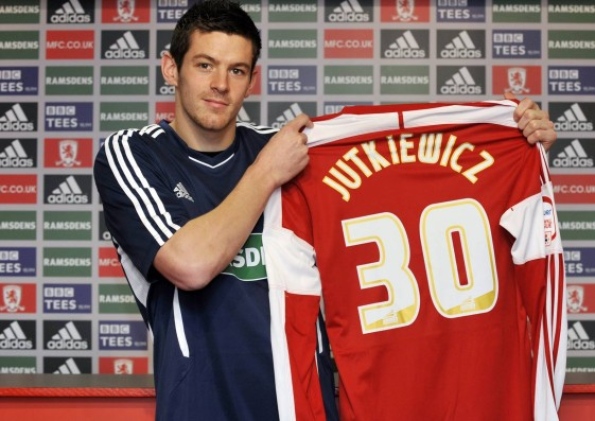 The Rams have placed a bid for Middlesborough striker Lukas Jutkiewicz (25). Although Lukas sounds very Eastern European he is in fact English being born in Southampton.
Lukas is well travelled in Britain, playing in the Scottish Premier League on loan with Motherwell in 2009-10 season scoring 12 goals in 33 games. His most succesful period was arguably at Coventry City in 2010-12, where he scored 18 goals in just 67 games.
Jutkiewicz was out on loan again last season, scoring 7 in 20 games for Bolton Wanderers in the Championship. Bolton are also said to interested in making his loan permanent. Wigan are another side interested in the signiture of Jutkiewicz.