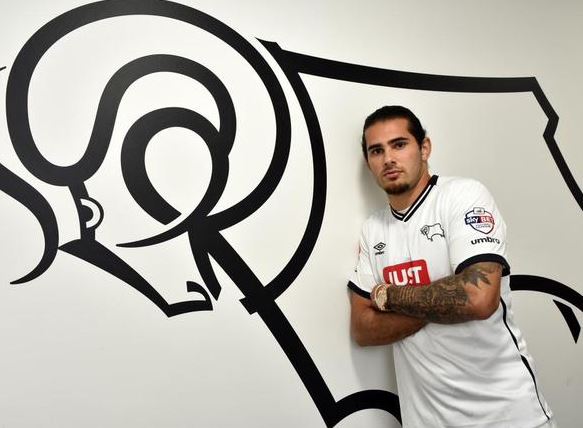 Derby County pulled off what manager Paul Clement regards as a coup, when they signed Norwich Midfielder Bradley Johnson, with just a couple of minutes to spare before the closure of the tansfer window.
Derby had to pay for the Norwich Player of the Year, a rumoured £6m has smashed the Rams transfer record yet again this summer.
Johnson is primarily a left sided midfielder and Paul Clement is sure he has the leadership qualities needed to get the Rams back in the Championship race.
Johnson has experienced two promotions with Norwich to the Premier League and it is hoped that experience will be the spark to light the fire under the Rams
The signing along with the expected arrival of Huddersfields Jacob Butterfield takes the Rams Summer signings to 9, at an estimated cost of £20m