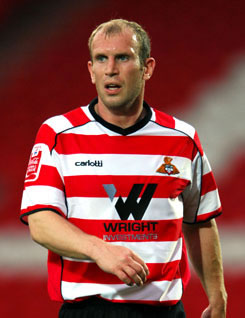 Gareth Roberts expected to sign early next week

The Rams will sign a replacement left back to fill the vacancy left after Scottish International Jay McEveley who left the club last week.

The replacement is 32 year-old Gareth Roberts who is out of contract with Doncaster Rovers and is expected to be offered a two year deal with Derby County. Gareth his himself a Welsh International, making nine appearances between 2000 and 2005. Roberts will be competition to Dean Moxey for the vacant left back position next season.

The signing is designed to bring in experience to the defence, which should be there in abundance with the Rams earlier defensive signing, Russell Anderson (32)...