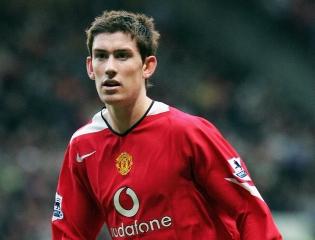 David Jones joins the Rams for £1m from Manchester United
Derby County have today completed the £1million capture of highly rated Manchester United midfielder David Jones.
Jones has been with the Rams since November on a loan basis and the negotiated sale was not a surprise for most fans.
The 22-year old is said by Billy Davies to be a "very talented young player" and went on to say "With his age, potential ability, I see no reason why a player like David can't be a major influence in a Derby Shirt".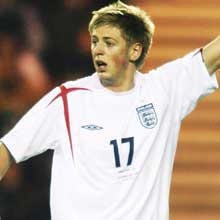 Jon Stead hoping for a permanent move to Pride Park
The six figure signing is the second in Billy Davies's reign as Rams manager and there may be more buying and possibly selling to come during the next 27 days that remain of the transfer window.
Paul Thirwell has also completed his switch from the Rams to League 1 side Carlisle for an undisclosed and nominal fee. The 27 year old midfielder was surplus to requirements and didn't feature in the plans of the Rams boss, after being brought to the club during the managership of Phil Brown in 2005. Thirwell only played in 23 games, coming on as substitute in 6 of those games.
On-loan defender Lewin Nyatanga has returned from his loan spell with Sunderland. His future is very much in the balance and is thought to be part of a deal which has yet to be completed to bring Jon Stead to Pride Park after his loan period from Sunderland expired on New Years day.
The Rams are keen to make Stead a permanent part of the Rams squad after an impressive loan spell, which saw him score three goals for the Rams