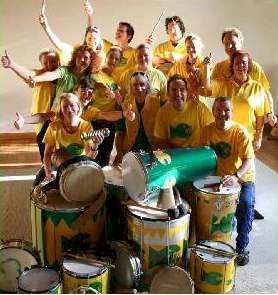 The Piranah's
Rams fans will still be able to go wild to the sound of the Piranhas and Tom Hark song next season after a fans vote concluded that 41.6% of the 2000 fans that voted would like to retain the 20 second sound bite after each Derby County goal goes in.
This will be the third season that the Rams have employed the song and hope it will be played on many occasion throughout the 2006-07 season.
Those who thought the song should be removed totalled 30% of the vote, whilst others wanted a different song to be played.
Let's hope the Piranha's can put the bite into the Rams attack!