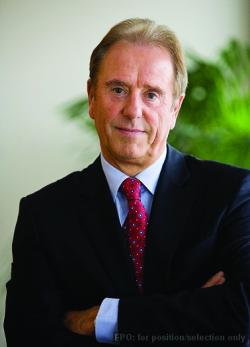 Peter Gadsby wants 'in' at Pride Park again but owners reject bid
Reports on BBC Radio Derby states that Local Businessman and former Chairman of Derby County has launched a bid for the club.
The report went on to claim Gadsby via a third party has contacted the clubs owner Andy Appleby with an offer. What that offer was is unclear but it is understood he wants to be 'involved' with the club again.
Gasby has made it clear to Applby that the club needs investment and his offer is believed to include funds for immediate transfers.
Andy Appleby has stated that the club is not for sale at this moment in time and has said that no offer to buy the club has been made by Gadsby or his representative and insisted that the club would not deviate from its financial plan and maintain the firm financial footing that has now been made for the first time in many years.
Further news will appear on Derby County mad as and when it happens...