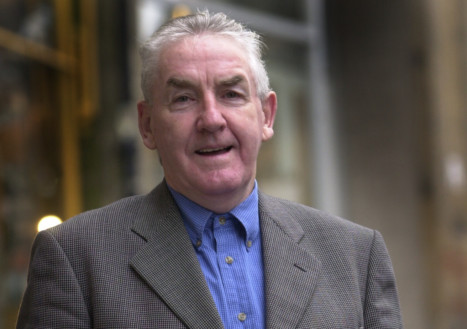 Tributes from around the football World have been be given on hearing the very sad news that Derby County, Tottenham and Scotland legend Dave Mackay passed away on Monday 2nd March 2015 at the age of 80.
"The Hardest man I have ever played against and certainly the bravest" was a compliment paid to him by another sadly departed star of the game, George Best.
David Craig Mackay was born in Edinburgh on the 14th November 1934 and at 5ft 7.5 inches tall, was never the tallest man on the pitch but his tenacity and heart made him a most feared opponent in an era when football was a contact sport and the divers had yet to be invented.
Mackay started his career in his native Scotland and played 135 times for Heart of Midlothian. His success was duly noted down South and he joined Tottenham Hotspur in 1959 for a Princely sum of £32,000. Money well spent by Spurs as Mackay was instrumental in them winning the League and FA Cup double in 1960-61. The Cup winners Cup followed in 1962-63 and a further FA Cup win in 1966-67.
Derby County and Brian Clough made a very shrewd purchase when they paid just £5,000 for Mackay from Spurs in 1968. His presence on and off the pitch enabled the Rams to gain promotion from the second division in his first season an earning him joint FWA Footballer of the Year, alongside Manchester City's Tony Book.
The Rams benefited from Mackay in 1974-75 season, when this time as manager of Derby County he took them to their second Championship and also won the following seasons charity shield match at Wembley over West Ham. Dave went on to manage various clubs including Swindon, Nott's Forest Walsall, Doncaster, Birmingham and the National sides of Kuwait and Qatar.
Many people will remember Dave for one iconic photograph of him holding Leeds United's Billy Bremner by the throat, after the Leeds player had kicked Dave on a leg after he had just recovered from breaking twice. It summed up the man and his passion for the game but funnily enough Dave himself didn't like the photograph, saying it portrayed him as a bully, which he was not. Other may remember him differently and having met Dave on a couple of occasions, I can say he was a gentleman and a great person to talk to. He will be sadly missed by many and our thoughts go out to family and friends at this time.
RIP David Craig Mackay 1934-2015