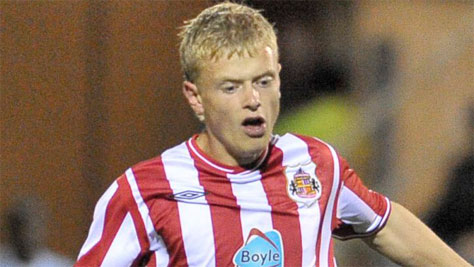 Ryan Noble heading back to Sunderland after picking up an injury.
Ryan Noble has returned to Sunderland following his month-long loan spell at Derby.
The 19-year-old striker has a back problem which restricted him to just a single substitute appearance for Nigel Clough`s side.However, the Rams boss had not ruled out the possibility of Noble coming back to Pride Park.
"Ryan has had a problem with his back which he didn`t necessarily pick up while with us, so he has gone back to Sunderland for treatment," Clough told Derby`s official website."His loan has expired and he is back with them, but we would certainly investigate bringing him back when he is fully fit..."
Source: PA
Source: PA