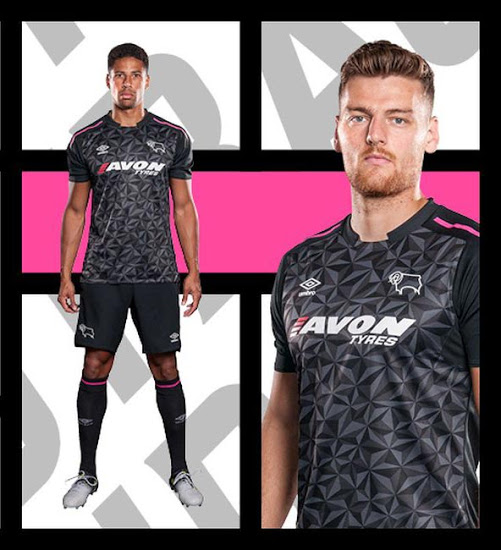 The Rams have chosen a predonimently black kit for their third choice kit for the 2017-18 season.
In stark contrast to the brilliant white home and vivid green of the away kit, this new Umbro third kit is a dark black and silver grey geometric designed shirt.
The shirt has a semi rounded collar with a cut out to the front and a striking pink shoulder strip. The shorts are black as are the socks which encorporate the same thin pink top as seen on the shirt.
Kits go on sale @ shopDCFC on 8th September from 9.00am