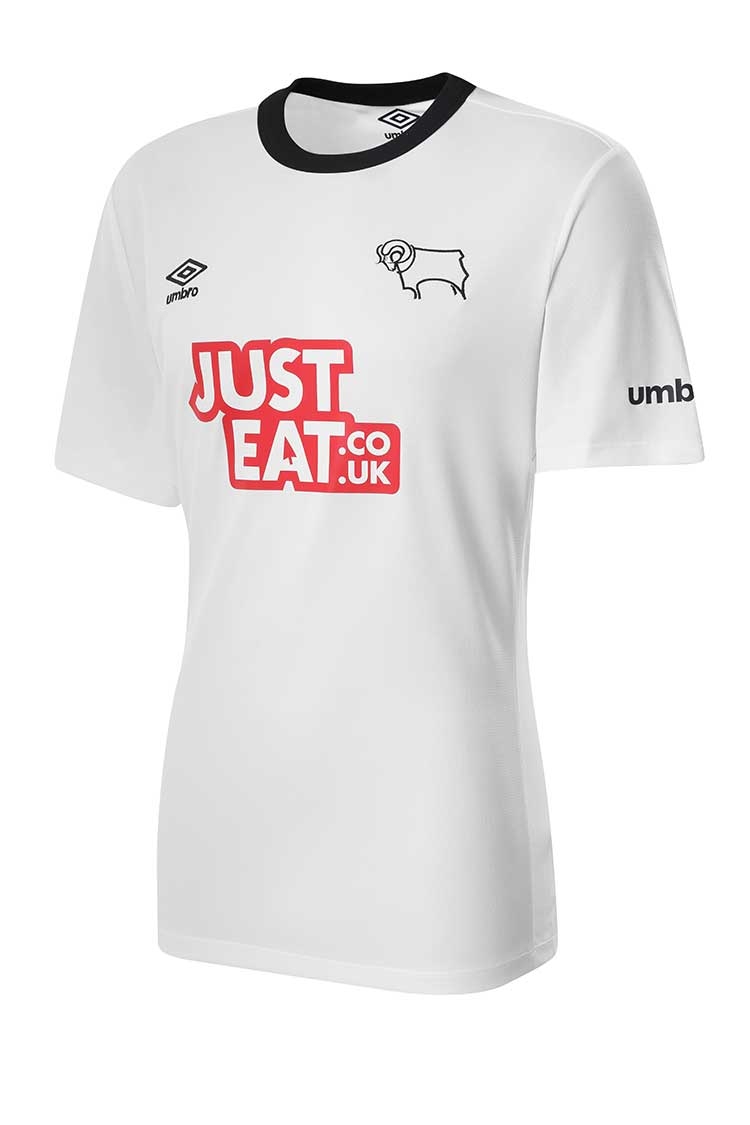 It's that time of year again when most clubs reveal their new creation for the coming season and Derby County are no different.
The club officially revealed their new kit at last nights 1-0 win over Matlock Town and reactions have been positive on the whole. The kit is now manufactured by Umbro and the shirts seem to be of larger proportions that the skin fit Kappa versions of last season.
A kit of plain simplicity, with a rounded collar in black, whilst the rest of the shirt is white. The red 'Just Eat' logo sits nicely on the front.
Should you wish to view the new kit in full please click here to go to the official Umbro site.