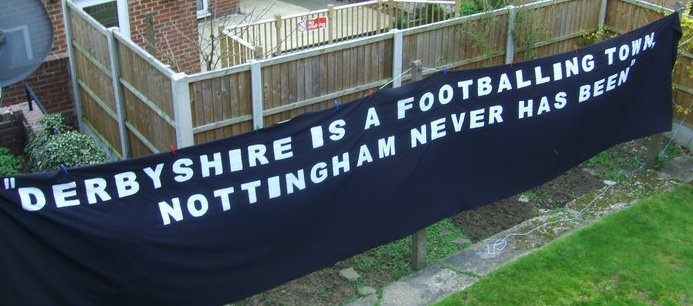 Banner created by Nick Muscat and soon to be on display in the North Stand of Pride Park alongside the Barmy Army

Something that has been in short supply at Pride Park in recent years has been banners and flags but that may shortly change.

Nick Muscat has created some large and imaginative banners that he hopes to display at the start of the 2010-11 season in the new home of the Barmy Army in the North stand. Nick is the designer and creator of all the banners and flags, that we have on display in this article.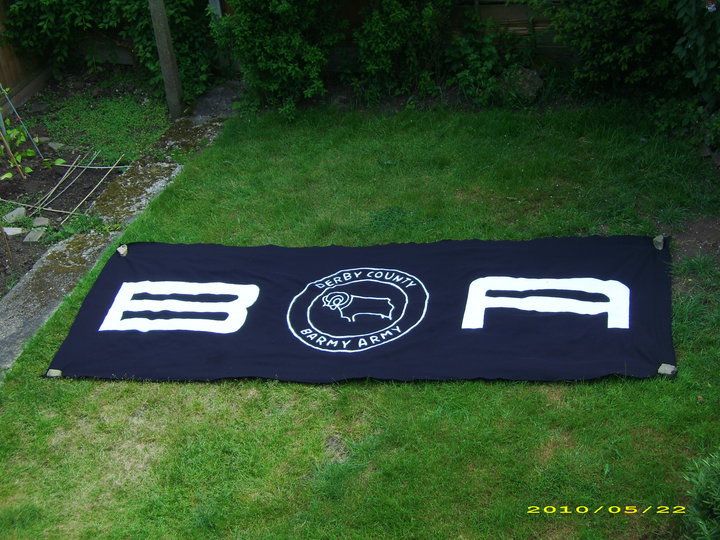 Another one of Nick's creations he hopes to be displaying during Rams home games next season

The Barmy army have recently re-located from the Pirelli stand and hope to have around 100 supporters giving verbal and visual support to the Rams during the new season. The club have given full support to the move and the banner ideas and hope it will create a new section of noisy support to rival the South East corner of the ground. In effect it will give the visiting away fan a stereophonic blast of Rams chants and songs.

Nicks banners will add an extra dimension to the support of the Rams and we hope all Rams fans will join in the fun and welcome the Barmy Army to their new home....