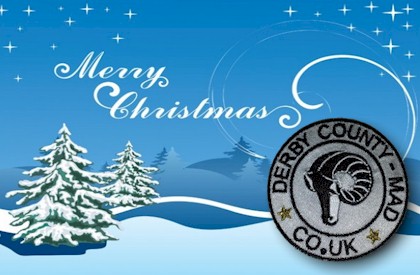 It has been a Year of mixed emotion at Derby County Mad and for all our readers. With great excitment in the fortunes of the club followed by disappointment at Wembley.
We would just like to take this opportunity to thank you all for using our forum (message board) and reading our articles over the last twelve months.
As we look forward to hopefully a succesful Christmas period and further success into the New Year..... COYR.!!
Once again we wish you a Very Merry Christmas and a Happy New Year..