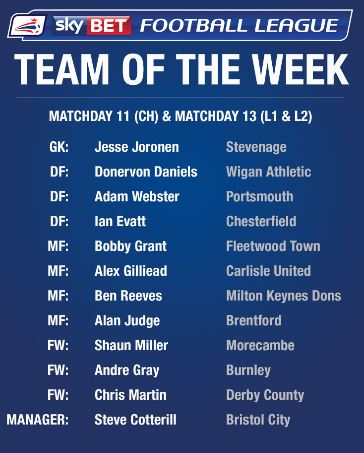 With another game to go tonight, Chris Martin has earned the strikers position in this weeks Football League team of the week.
His two goals in Sunday's televised game were technically very good. The second a header, with challenges from a defender and a goalkeeper, who actually made solid contact with Martin's jaw, was brave. The reward put the Rams 2-1 up.
Just one blot on the copy book of Martin, a missed penalty just before half time, should have seen him taking the match ball home with him. His overall performance though was outstanding and fully deserved the Man of the Match award.
Tonight's game gives Derby County to climb the Championship table again, as they travel to Blackburn Rovers.