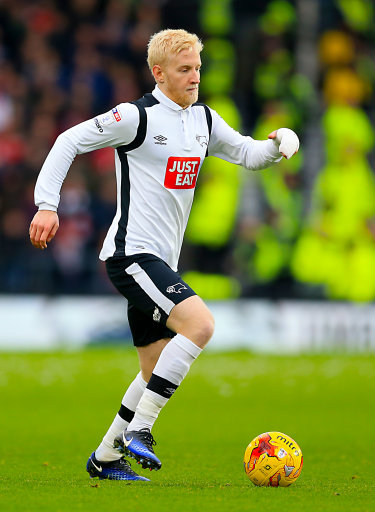 Derby County have had toput up with transfer rumour concerning their young talented England U21 midfielder, Will Hughes for a few seasons now and the latest is that Everton are thinking over a £15m transfer for him in a few days time when the January transfer window again opens.
With Derby County now on a long unbeaten run and challenging for a promotion place it is doubtful they would be looking to cash in on the Academy star but rumours to destabilise the Rams have happened before around Christmas and derailed Derby County's rise up the football league.
Derby County were top of the league this time last season but poor results in the second half of the contest saw new manager Paul Clement after only 8 months in charge.
Derby have already sold one International midfielder this season as Jeff Hendricks made a switch to Burnley and has continued to impress in the Premiership.
Rams fans will be hoping Hughes will stay at least until the end of the season, with the Rams having a realsitic chance of promotion and possibly a need to hang on to their talented individual players.