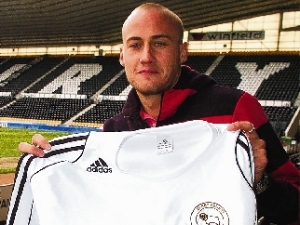 Ruben Zadkovich

The Rams have released Australian defender/midfielder Ruben Zadkovich from the rest of his contract with Derby County.

The 23 year-old was on a two year contract which would have ended at the end of the present season but he became the latest player to be a victim of the clubs playing staff reduction.

Ruben's contract was terminated by mutual consent, this allows the player to search for a new club in the current January transfer window. The move also may allow for Nigel Clough to bring in a replacement of his choosing. Zadkovich was brought to the club from Sydney FC by then manager of the Rams, Paul Jewell.

Zadkovich was never a regular in Jewell's first team squad but did play five times for the Rams in league action. Since the arrival of Nigel Cough as manager he has not featured in any of the managers plans....