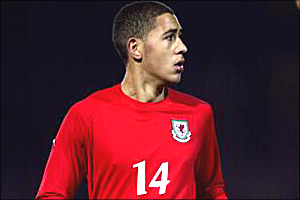 Young Welsh Player of the Year Lewin Nyatanga
Derby County have the Welsh Young Player of the Year in the form of Lewin Nyatanga.
The 18 year-old has won the prestigious award after just 5 senior appearances for Wales. The teenager from Burton is said to be proud to be voted as the Welsh Young player of the year and stand beside the senior Welsh Player of the Year Ryan Giggs.
Nyatanga who plays for his country in this weekends International matches now looks forward to putting his considerable talents into firstly getting and then retaining a first team slot for the Rams.