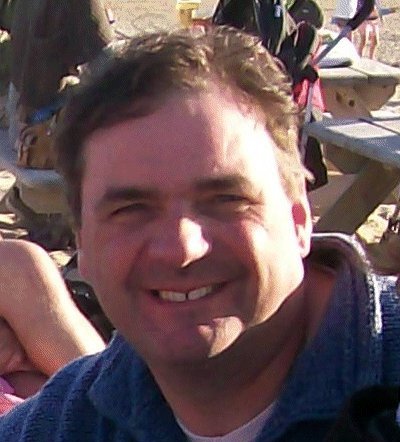 Great news for Derby County Mad as our good friend Stuart Hughes will now be writing exclusively for the website, giving his extensive knowledge of Derby County and journalistic talent to you all.
Here is the first of what we hope will be a regular series of articles and match reports:..................
As the pre-season games kick-off for the Derby County senior and U21 sides, I can finally draw a line under the 2014/15 season and look forward to the new campaign.
With 10 weeks of last season remaining, Derby County were five points clear at the top of the Sky Bet Championship and the only question for me was: will we gain automatic promotion or will we be in the play-offs again? The thought that the Rams might fail to qualify never entered my head.
It should have. After all, this is Derby County I'm talking about. And the failure to secure a play-off place was spectacular!
But enough of that. Last season is done. It's in the record books. Time to draw that line under the campaign and move on.
Derby County have certainly done that. New chairman Mel Morris and Sam Rush fired Head Coach Steve McClaren, replacing him with Paul Clement, a coach with a very impressive CV. Is giving Clement his first job as a Head Coach a risk? Of course, it is. But appointing any Number One is a risk.
New signings have come through the door, almost on a conveyor belt: Darren Bent, Alex Pearce, Andreas Weimann, Chris Baird, Scott Carson and Tom Ince… with the possibility of more to follow. Rob Earnshaw has been removed from the record books as our record signing, replaced by Ince for the most popular transfer fee in all of football. Yes, our new record signing cost, £undisclosed… although it's reported to be in the region of £4.75 million.
The new signings bring a wealth of experience with them and international experience to boot. We know what Bent and Ince bring to the squad from their loan spells last season and they should both have plenty of goals in them. Hopefully Weimann, with his Premier League experience, will have goals in him too. At the other end of the field, Carson will keep goalkeeper Lee Grant on his toes and Alex Pearce will add healthy competition to the glut of centre-backs in the squad. Chris Baird is something of a wild card, he can play anywhere across the back or in the defensive midfielder role, and I'm intrigued to see whether Clement has a regular position in mind for Baird or whether he will become our utility player. And let's not forget George Thorne. We barely saw him last season so a fit Thorne will be as good as a new signing.
The club have done their transfer business refreshingly early and they're not done yet by all accounts. Former Ram Jason Shackell is a confirmed transfer target but it remains to be seen if a deal can be done. Burnley don't want to sell their captain yet, as Shackell enters the last year of his contract, the Clarets appear equally reluctant to offer him a new deal. This one has rumbled on and on with no sign of a resolution and both clubs appear to be at stalemate. With Derby County due to fly out to their training camp at the weekend, I'm sure Clement would love to have Shackell on the plane to Holland. Whether he will be or not is another thing entirely.
There's a lot of excitement around Derby at the moment. Already season tickets sales have exceeded 22,000 and there are less than 1,500 to go before the "SOLD OUT" sign goes up. The excitement has grown with the quality of the signings and the news that Derby County remain committed to compliance with the (relaxed) Financial Fair Play Regulations and do not need to sell any players.
There will be some outgoings though, I'm sure, as the size of the squad is growing all the time. Not all the senior players will get regular playing time, and it'll be even harder to keep them all happy if Clement wants to blood youngsters like Ivan Calero, Jamie Hanson, and Isak Ssewankambo.
Competition for places in all positions is going to be fierce and the strength in depth, at least on paper, appears to be the best it has been for a long time. Some bookies already have Derby County as firm favourites to win the Championship and some fans are saying we have the strongest squad in the division.
I'm not going there again. I thought we had the best squad when the January transfer window closed. With 10 weeks of the season to go I thought we were nailed on for automatic promotion.
And look how those thoughts turned out.
The best squad is the one that has the most points after 46 matches and nothing else matters.
For now I'm delighted that Derby County are in a strong place.
Despite last season's massive anti-climax, the Rams have had two seasons where we were serious promotion contenders.
I'm delighted that the club has a local businessman as chairman once again, a chairman who isn't afraid to put his money where his mouth is. I'm pleased that the club are a buying club again and not a selling club.
And I'm excited that pre-season games are underway and the new season will soon be upon us.
As for anything else, well let's wait and see how many Championship points the new season brings…
Stuart Hughes
Twitter: @StuartHughes65