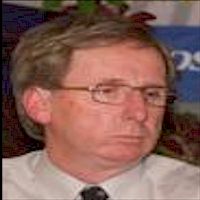 Keith Loring
Keith Loring, Derby County's Chief executive has issued a statement to try and clear up any misunderstandings concerning money owed by the club in the Francois Grenet transfer.
Mr Loring admitted that Derby County did still owe money to Bordeaux but it was not the £3million earlier stated on several web sites. The figure quoted by Mr Loring was £2.2million.
The statement went on to explain that Grenet was not happy to stop with the club if the team was relegated and Bordeaux had expressed an interest in taking Grenet back if the Rams dropped into division one. This is the reason that Derby County have not yet released any money to Bordeaux and would not be doing so until the situation became clearer. FIFA are said to be fully informed of the situation
Mr Loring has proposed a meeting between Bordeaux and Derby County and he sees it as the best way forward for the player and both clubs.