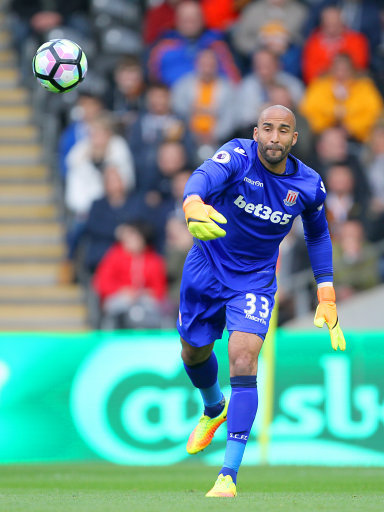 Lee Grant is likely to stay with Stoke City following his surprise move to the Premiership on loan.
At 33 years of age Grant may have thought he wouldn't be making an appearance in the Premiership but Mark Hughes took him to the potteries as replacement for an injured Jack Butland.
After completing five Premiership games and giving good pefformances in each, Mark Hughes says there is a good chance Stoke will make the move permanent in the January transfer window.
The permanent move would seem to benefit all parties as Derby County have young keepers coming through the Academy to fill the places as number two to Scott Carson. Grant would be number two to Jack Butland but would be in with a chance of Premiership football for what remains of his career.
Grants loan spell with Stoke finishes on the 3rd January 2017 and Grant himself stated that he would like to stay at the Britannia Stadium.