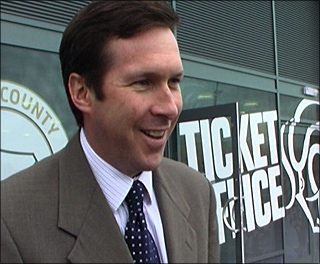 Glick told the club's official website: "It has certainly been an eventful year but one in which we have made great strides forward and laid the groundwork for success in the future.
"When Nigel and his staff were appointed his immediate task was to ensure Derby County's Championship status - this was achieved through hard work and good management...
"Nigel did great work in not only bringing in his key targets but also moving out players who he did not consider part of his plans for the future.
"This restructuring has been crucial in positioning our club in a very healthy and stable area, whereby we can now build the squad into a model which will be extremely competitive in the Championship."
Source: Team Talk
Source: Team Talk