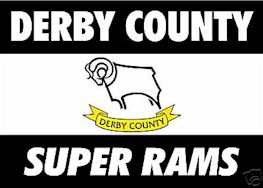 Hurry to avoid long wait when purchasing your replica Flag badge
The Derby County Flag appeal is going so well buyers are now having to wait over a week to get their badges when bought off their Ebay account.
A spokesman for the Ramstrust lead initiative confirmed that over 60 badges have been bought so far and more are expected. With the back-log purchasers are now having a lengthy wait to receive their badges which will contribute to the £1,800 needed for the huge flag to be displayed inside Pride Park.
The flag itself is a massive 39ft by 28ft flag which will hopefully be on display at all the Rams home matches once the target amount is reached.
With waiting lists mounting get in early to purchase your badge by CLICK HERE