Has it now come to this?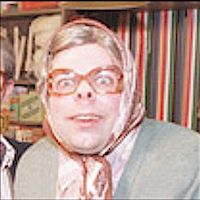 Yes my name is Jill and I'm local
Yes! Mad fans Derby County are currently offering free admission to Saturday's game if people can prove they are named Gill Or Jill.
Well we knew things where desperate at Pride Park but to try and boost crowd figures in this way is just laughable. A spokesperson for DCFC said in an interview with BBC Radio Kent that "The promotion had been running all week and as been oversubscribed". He also revealed that they had given away on average 10 tickets per day to Jill's or Gills of some description at the ticket office.
In an attempt to boost attendance figures the promotion also goes hand in hand with the "Kids for a quid" offer, which has run at several home games this season. This enables a full price ticket paying adult to take a child under 16 to the game for just a pound extra.
What next? Free tickets for the over 80's……..If accompanied by their parents?