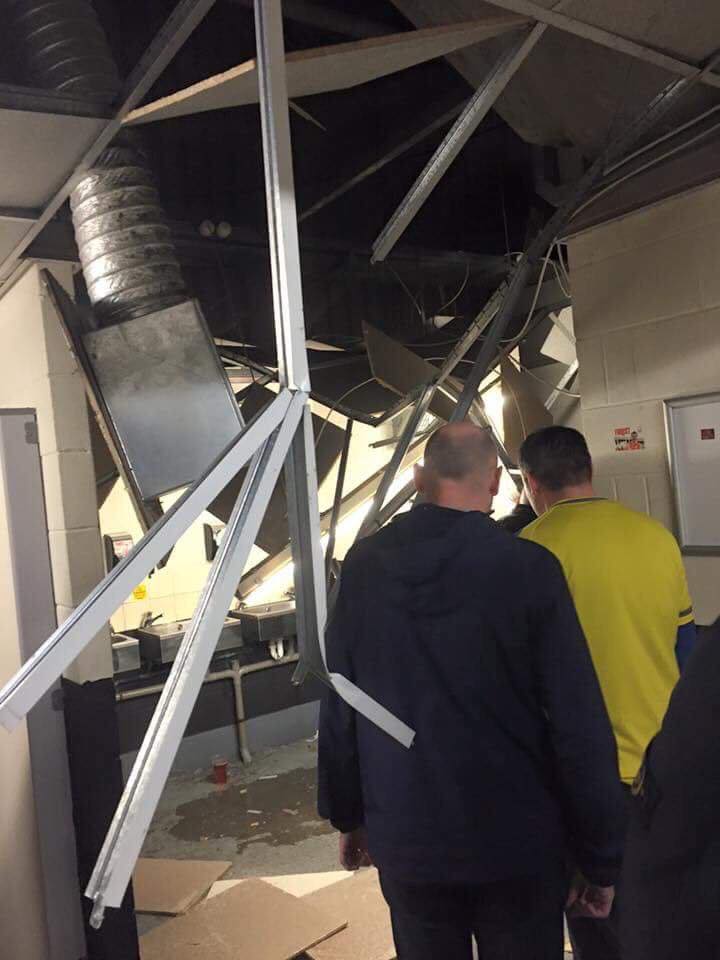 It is a sad day when disgruntalled away fans have to resort to serious damage to the stadium to vent their frustration. Ths however is what happened following the Rams 1-0 win against Nottingham Forest.
Disgusting photographs of the ceiling brought to the ground by the Forest hooligans have emerged on social media, with Derby County fans rightly calling for compensation for the damage from Nottingham Forest.
This is not the first time that damage to toilets at the Rams stadium has occured when visited by their fiercest rival. Toilets were smash in a similar attack a few years ago.
With all of Forest's financial worries this was the last thing that Owner Fawaz Al Asawi needed right now, with his team now with his team in 15th place in the Championship table and some 18 points behind the Rams.