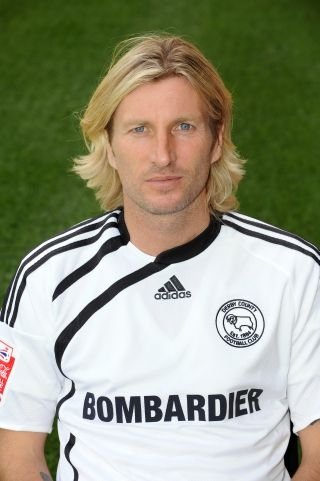 "They had every right to boo," Savage told BBC Radio Derby.
"We work as hard as we possibly can in training, we get treated well but then we put in a performance like that. It was disgraceful."
Two goals either side of half-time from Billy Sharp were added to by Joseph Mills to put Rovers in firm control before Steve Davies' last consolation for Derby.
"For 40 minutes they didn't get back in our half but when we concede at home it deflates us," added Savage.
"We're at our most dangerous when we think we're good players. We won on Saturday [at Sheffield United] but tonight was going to be harder.
"Maybe we thought we'd done everything by winning on Saturday, but we concede three bad goals and put in a performance that the Derby fans do not deserve to see.
"As professionals, that was not good enough."
The result leaves Derby 19th in the Championship, eight points above the relegation zone.
"If we can continue to play like that then you can't see where the next point will come from, but if we play like we did at Sheffield United then we will survive," said Savage. "But you can't turn the tap on and off in this division.
"Everything that could have gone wrong, went wrong. As captain, I did not lead. It was pathetic from me and pathetic from everyone else. I can't put my finger on it."
Source: BBC Sport...
Source: BBC Sport