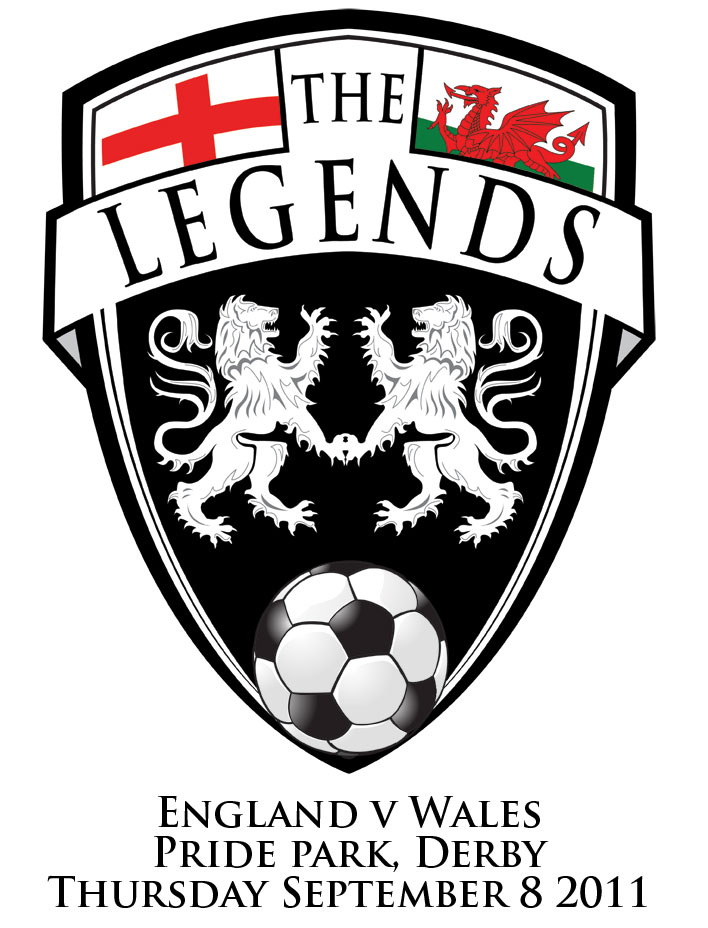 A healthy crowd came to Pride Park last night to support the John Hartson Trophy. All monies raised went to John's chosen cancer charity.
The East stand of Pride Park was packed with supporters and they saw many England and Welsh football legends take to the pitch along with various celebrity players.
Rams legends were also on view with recently retired Robbie Savage, scoring legends Dean Saunders,Midfield star Seth Johnson and former loanee, Mickey Thomas strolling about the beautifully prepared Pride Park pitch.
The game was live on ITV 4 and viewers were able to contribute to the charities by texting £5 to the cause.
England were the winners of the football match 6-0 but it was the charity who was the real winner raising a large amount for this very worthy charity.
John Hartson who had himself fought back from deaths door due to cancer was manager of the Welsh side and started the game. He was quickly substituted owing to his on-going treatment for the illness but came on to the field again to take a penalty. His penalty kick was well struck and John looked to have completed his promise to his son to score in the game but former Forest keeper Dave Beasant hadn't read the script and produced a stunning reaction save to the astonishment of Hartson. Beasant later apologies for the save.
Some other performances of note came from Welsh boxing legend Joe Calzagi, his deft touches and dribbling skill were a joy to watch. Mickey Thomas, who had played for the Rams during his career still had the legs to play and had a few good shots on goal, even though he was now 57 years of age.
Despite the 6-0 scoreline the game was closer than the score suggests, England did have an awesome looking starting line-up with former Forest, and Leicester striker Stan Collimore getting some good mannered booing from the Rams fans in the crowd, even though he scored England's opening goal.!
Hopefully the game has raised a large amount for the Cancer charities and a good time was had by all...