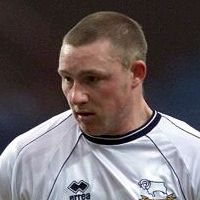 Steve Elliott first Rams player to serve a suspension in 2003
Steve Elliott becomes the latest in a lengthening list of Rams players to have a ban imposed on them this season.
His yellow card against Wolves on New Years day is his 5th and he will not be able to play in the game against Stoke City at the Britannia Stadium on Jan 18th 2003.
Elliott would only be able to play in the Potters V Rams game if there was to be a replay in this weekends FA Cup match against Brentford. Izale Macleod is already banned from playing in the Cup-tie at Brentford following his 5th yellow of the season.