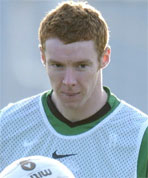 Stephen Pearson expected to sign soon
It's the tale of the two Pearson's today for Derby County. Stephen is expected to sign for the Rams in the next few days but Hull City Chairman Adam Pearson claims that he will not be selling Craig Fagan to the Rams.
Fagan and Hull City have however been approached and the Rams have asked to speak to the 24 year old striker, with a view to signing him before the transfer deadline on the 31st January.
Rams Vice Chairman and MD Mike Horton will hope to open negotiations for the talented striker today, Monday 8th January 2006 but knows that other clubs are looking to add Fagan to their squads. Fagan's contract runs out in July this year and it is thought that Hull Chairman Adam Pearson will be offering a new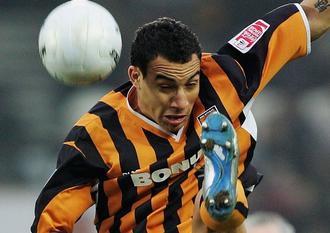 Craig Fagan talks to start for talented striker
contract to Fagan.
If the Rams are successful in bringing Fagan to Pride Park he can play either as a wide right sided striker or as a main central striker.
The fact that the Rams are interested in Fagan seems to cast a doubt over the proposed swap deal being negotiated between Derby County and Sunderland for John Stead, with Lewin Nyatanga going to the Stadium of Light.