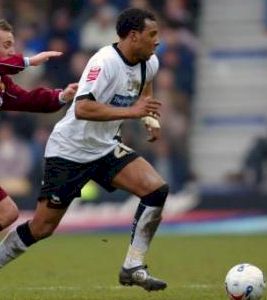 Giles Barnes superb strike earns battling Rams a point
A superb fighting performance at run away leaders Cardiff was topped off nicely by a wonderful strike from youngster Giles Barnes. The clinical finish gave the Rams a deserved share of the points at Ninian Park.
Interviewed after the game Giles was modest enough to say "I hit it cleanly enough and just got lucky really". He added " I saw it coming down after Richard Jackson's cross had been deflected and thought, why not have a strike".
The Rams may count themselves unlucky not to have taken all three points as moments later a Stevie Howard shot was saved by the Cardiff Keeper.
Well we seem to have this away business sorted out but can the Rams follow up with a resounding home performance and victory on Wednesday against Barnsley and on Saturday against the Baggies?