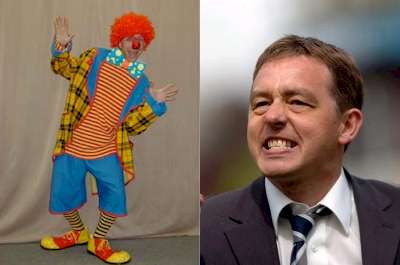 Saturday's 4th official and a seething Davies
Rams manager Billy Davies is to put in an official complaint about the fourth official during Saturday's game with Southend.
Ian Bentley was the 4th official and it is claimed by Davies that he was "at him" from the 10th minute onward. Bentley was concerned that Davies had stepped out of the technical area whilst delivering orders to his side.
Davies is claiming that the area was small at Southend and there was only a small area between the technical area and the pitch, which Davies was accused of constantly treading on.
After a running battle with the 4th official, it is claimed, and not denied by Davies, that he had used foul and abusive language to Mr Bentley. Bentley then asked the referee to intervene and Davies was sent off and asked to sit in the stand.
Davies claims that he had asked Bentley to use a bit of commonsense over the incidents but the official would not let the issue go.
The charges will now go to the FA and Davies has indicated he wants video evidence of the incident brought to the attention of the FA and will defend himself and his actions during the game.
Davies may however be opening a can of worms after the decision by the referee and could land himself with a larger fine or touchline ban.