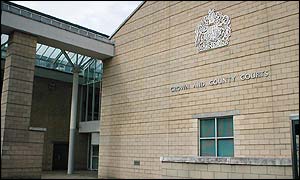 Northampton Crown Court, where three former Derby County Directors face serious charges in court room 4. Their trial started today and continues next week.

The Crown Court case against three former Derby County Directors and their associates started today, Friday 27th February 2009. The cases were heard at the Crown Court of Northampton on Lady's Lane and commenced at 10.00am.

Those standing accused of various fraud and other charges include Jeremy P Keith, Murdo Mackay and Andrew T Mackenzie, all former directors of Derby County Football Club. They stand accused with David B Lowe and Mark M Waters.

No news of the out come of the first day have emerged but will be reported here on Derby County Mad as soon as we have them...