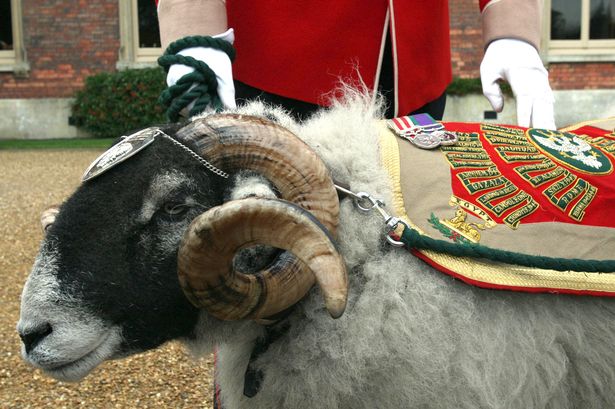 Sad confirmation of the death of Corporal Derby has come through today.
The plucky and well behaved Ram was a frequent visitor to the Ipro Stadium and was a firm favourite with the fans.
Here is the official statement:
It is with sadness, we have to report the death of our Regimental Mascot, Lance Corporal Derby XXX. He died on Friday 27 November.
As the official mascot of The Mercian Regiment, Derby attended a number of regimental occasions, including parades, charity fundraisers and recruiting events. He was well known for leading out the football teams at Derby County FC, and also reached fame when switching on the Christmas lights in Ashbourne last year.
Derby became our mascot in January 2013, and was promoted to Lance Corporal on the 1st September 2015 for excellent behaviour.
Lance Corporal Derby descends from a long line of Swaledale Rams, which started back in 1858 and which are now presented to the regiment by the Duke of Devonshire.