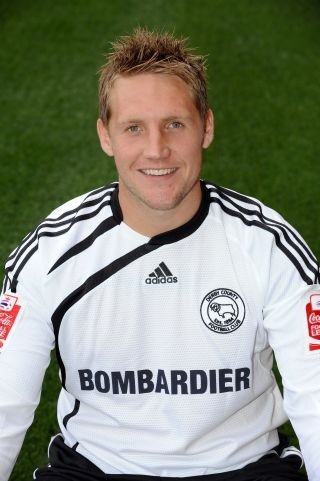 Kris Commons, contract talks now all depend on how much the Rams value Commons contribution, and how much they are willing to pay each week.
The Scotland international`s current deal expires in the summer, when he could leave on a free transfer. But the Rams want to keep Commons and the 27-year-old forward has said he wants to stay at Pride Park.
A national newspaper claimed on Wednesday that Derby had offered to make Commons their highest earner next season.
Manager Nigel Clough said: "Talks are ongoing. We do not want to get into figures on who is the highest-paid player but we are doing everything we can to try to keep Kris.
"There is only one sticking point in contract negotiations - money. Length of contract is not an issue for either of us. It is purely what we can afford and what Kris' ambitions are."
Commons has scored 10 goals in 18 Championship games this season and Clough added: "I think his performances this season have been more team-orientated than at any time we have seen him in the 22 months we have been here."
Source: PA
Source: PA