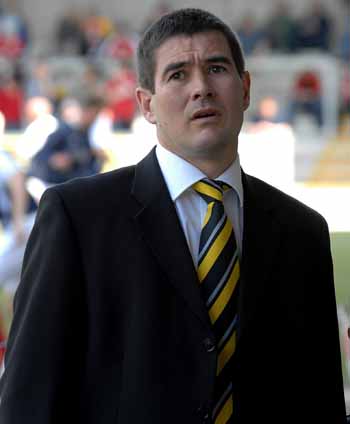 Nigel Clough, will he decide to take over the managers job at Pride Park?
Rumours are springing up all over the press and other media today and most of the speculation centers around Nigel Clough and his decision. Will he take over hot seat at Pride Park or does he want to see out the season with Burton Albion?
If the bookies are to be believed it is now a forgone conclusion and Clough will be given the managers job following Wednesday's Carling Cup semi final first leg. Many Bookies are now refusing to take bets on Clough as people ploughed money on the return of the Clough family to managment with the Rams.
One rumour squashed by Rams Chairman of Football, Adam Pearson, is that a take over by Arab businessmen is set to go ahead...