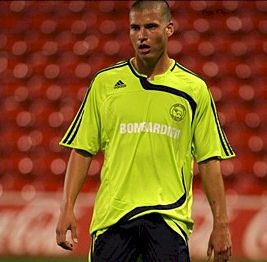 Aleksander Prijovic, bought from Palma last summer, an exciting prospect in front of goal, goes on loan for a month to Lg1 Yeovil Town
Nigel Clough is staying true to his word of reducing the squad numbers at Pride Park by loaning out Aleksander Prijovic. The 18 year-old has yet to pull on a Rams senior shirt but has been a success in the Academy games, scoring at a good rate.
The loan is for an initial month and is to league one side Yeovil, finishing on February 28th. It is not thought that the youngster will have any permanent move approved, but sees the loan as being beneficial for both player and clubs involved at this point...