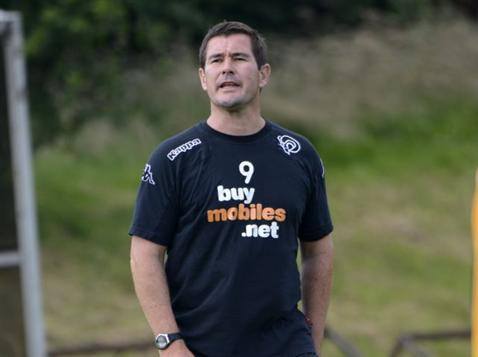 Nigel Clough has been removed from office as the manager of Derby County football club after a four and a half year reign at the club.
The sacking happened last night (Saturday 28th September) after the Rams third defeat in just eight days. Derby County lost 1-0 at the City Ground Nottingham yesterday against their fiercest rivals and the board saw this as an opportunity to remove Clough.
Fans have been divided over the effectiveness of Clough in the role of manager for quite some time, some think he has done a good job in difficult financial circumstances, others think he should have been removed much earlier. Whichever way you see Mr Clough it is with some sadness that Nigel was unable to bring better fortune to the Rams, as his father had done some forty odd years earlier.
Some say it was the Clough name that kept Nigel in the job so long but the club is in a far better financial position than when he took over and it would seem that the appointment of the right manager would see the Rams rise again. Clough did keep Derby County in mid-table in the Championship for his reign as manager and fans should be grateful to him for doing this under difficult circumstances.
Nigel was the fourth longest serving manager in the football league but now the powers that be at Pride Park want to "move Derby County to the next level". The search for a new manager starts today...