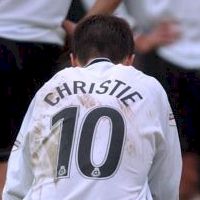 Is Christie going on loan?
A deal to take Malcolm Christie and Chris Riggott to Middlesbrough will be discussed by Derby County over the weekend.
Boro are said to be very keen to take Christie and Riggott on loan for the rest of the season and then having an option to buy both players for a miserly £3million.
Yet again Derby County's serious financial difficulties look like forcing the club to accept this depletion of Derby County's assets.
The Teesside club offered a fee of £5million not long ago but they now feel that Derby County are ripe for the picking. Any offer has to be looked at by the Rams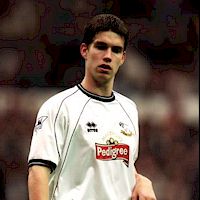 Home grown Chris Riggott could be going to Teesside for the rest of the season
board, not only to lower the huge debt the club has run up since relegation from the Premiership but to get players wages of the books at Pride Park.
Season ticket holders at the club are now seriously asking if they can have their money back. The Rams squad of Internationals and talented home grown players is now getting dangerously low and many players on show in the Rams first team could have been viewed just a few months ago in the reserves for nothing.