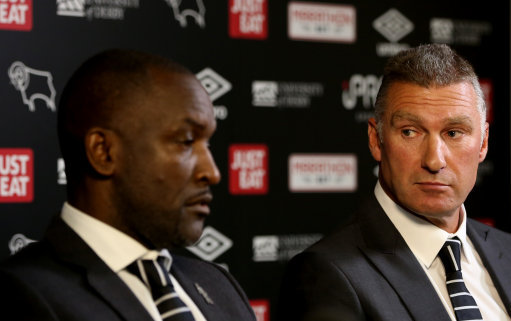 After Rams manager Nigel Pearson left the club by mutual consent the way looks open for his assistant, Chris Powell to take over the job for Derby County.
Powell a former Rams player has had remarkable sucess in his two games as caretaker manager, winning his first against Cardiff and drawing the second against Reading, which Derby was winning coming into the final minute before a late equalizer spoiled a perfect start for Powell's reign.
The appointment would not be a shock as bringing in another manager from outside the present coaches etc would upset the coaching team already in installed.
Continuity has to be a priority for the Rams and a happy and settled side would seem to be the way forward.
Powell's appointment is expected to be announced next week.