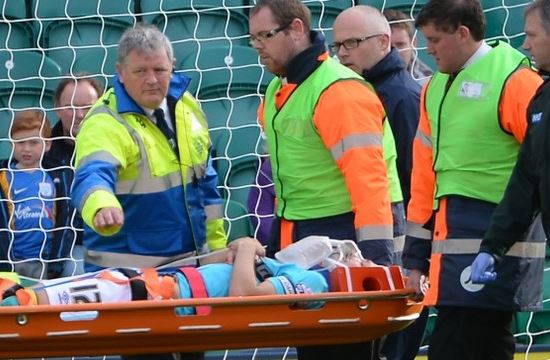 Chris Baird has left the Royal reston Hospital after sustaining a head injury during the Rams first win of the season at Preston.
The game was held up for several minutes for the incident which saw Baird injured and eventually removed from the pitch on a stretcher.
Derby had already used their three substitutes at this stage of the game (81st min) so played the rest of the game , plus 15 minutes of injury time with ony ten men.
The Rams were 2-0 up at the time of the injury and Preston piled on the pressure to score in the 12th minute of injury time, making the score 1-2. Derby held on for their first victory of the 2015-16 season.