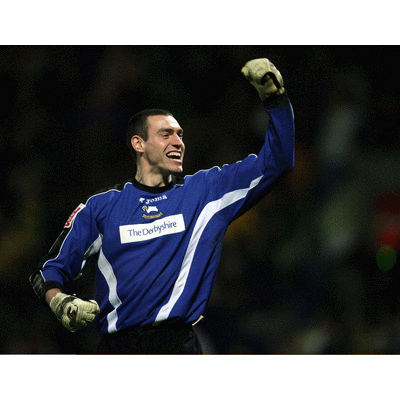 Bywater appeal against the red card is upheld by the FA but a further charge nededs to be addressed
Stephen Bywater has had his appeal upheld by the FA and is now cleared to play in Friday's game against Luton. If Bywater had been found to be guilty then a three match ban would have been imposed and he would have automatically missed the Rams last three games.
The Rams keeper has not got off Scot free however and now faces a charge of "improper conduct" following and incident after Bywater had been red carded. The incident involves Ipswich defender Alex Bruce, who has also been charged with improper conduct. If Bywater is found to be guilty of that charge it is not yet known what penalty that will carry.
The Rams have until 6.00pm tomorrow to reply to the charge and any resulting hearing will lake place the following Wednesday April 25th.