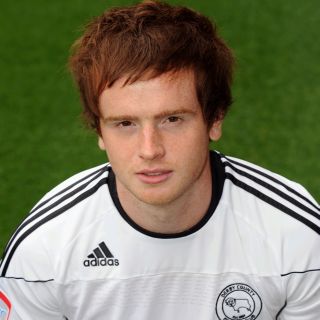 John Brayford, was it good business and common sense to let him go?
Derby County's former right back is now left out in the cold following his transfer to Cardiff City at the start of the season. Rams CEO Sam Rush has said that "Brayford was not willing to commit to Derby County and was looking for a Premiership side to join".
Well Brayford had his wish granted, as the Rams cashed in at a reduced rate (£1.5m) rather than see Brayford leave the club for nothing once his contract was up last summer. His move to newly promoted Cardiff City seemed to be an ideal solution to Brayford's wish to test himself against the best the Premiership had to offer. Fate being what it is, Cardiff then had a change of manager and Brayford found himself surplus to requirements.
To be honest Brayford deserves a Premiership chance and was thought by many to be one of the best right sided defender, who could get forward and deliver a cross or two, in the Country at the time of his sale but now sadly it seems he will be loaned out to a Championship rival in the near future. Bournemouth, Blackpool and Ipswich are all said to be interested in a loan deal until the end of the current season. Nigel Clough has also been mentioned and however unlikely, he has stated he would like to take Brayford to Sheffield United on loan.
We await with interest just what does happen to John Brayford. How ironic would it be for the Rams to be promoted to the Premiership and for Brayford to be re-united with Nigel Clough in League One?...