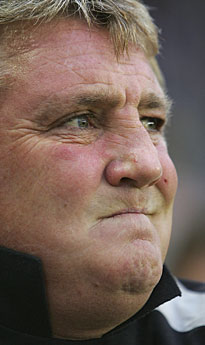 Steve Bruce not happy with his pitch
Steve Bruce has admitted that the newly laid Birmingham City pitch is a disgrace.
The pitch was re-laid at a cost of over £100,000 in January 2007 and with increased rainfall in the early part of the year, the pitch has cut up and been at times near unplayable.
The Blues last home game on Sunday 4th March was played with areas of standing water on the pitch throughout the game. Skillful passing football was not possible and it became a farcical game.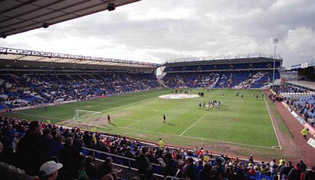 With the Sky TV cameras in attendance this Friday evening, Birmingham City are doing everything possible to make sure the game goes ahead as planned. City have even brought in giant inflatable pitch covers to try and dry the surface out but with rain forcast for much of the day it may be too little too late.
Birmingham are to rip this pitch up at the end of the seaon and again completely re-lay the surface in an attempt to get a good surface for next season.