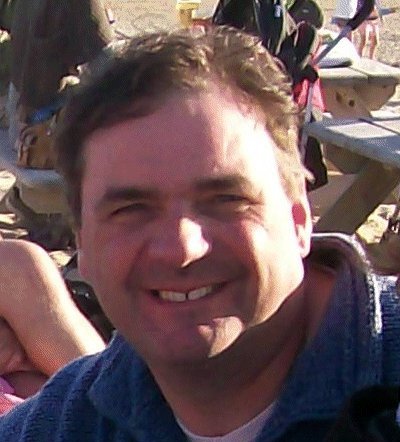 Having watched Belper Town a few times last season, and knowing that a number of young players Derby County have released in recent seasons have ended up playing for Mickleover Sports, I never expected this to be a walk-in-the-park for a very young Derby County U21 side.
Belper Town started with eight of last season's players in their starting-11, unlike Derby County who had a combination of trialists, U21 players, U18 players, and players just entering the 2nd year of their Academy Scholarship.
First Half Team: Jonathan Mitchell; Jack Tuite, Eduard Lowen (trialist), Ethan Wassall, Calum MacDonald; Callum Guy, Alban Bunjaku (sub: Mason Bennett), Charles Vernam; Shaquille McDonald, Kwame Thomas, Alefe Santos.
Overall the first 45 minutes was uninspiring. Belper Town played well, looking like a team that had played together last season, whereas the Derby team hadn't played together before – and it showed!
Derby looked to be playing 4-1-2-3. Vernam, normally a striker, played in a central midfield position and Tuite played right-back, although I thought (but may be wrong) that he's a centre-back by trade.
The Rams didn't make any glaring errors, and nobody played particularly poorly, they just played safe. More than going through the motions but they took very few risks, were content to pass the ball around, but their play lacked any real impetus or attacking penetration.
A physical, although not over-physical, Belper Town gained the initiative and a Scott Matthews effort was cleared off the line. It was no surprise when Belper took a 13th minute lead through Paul Lister.
Behind me somebody said, "It's like men against boys." And it was… Derby County's players were boys and Belper Town's players have been playing mens football a long time.
Bunjaku looked busy in midfield, very neat and tidy, but he didn't last long after twice being clattered by Belper players and limped off to be replaced by Bennett midway through the half.
The introduction of Bennett added impetus to Derby and the Rams started to take the game to Belper. Shaquille McDonald beat goalkeeper Dan Haystead with a confident finish but the assistant referee's flag disallowed it for offside.
Players that impressed in the first-half:
Jonathan Mitchell – commanded his area well and confidently collected crosses amid a crowd of players.
Ethan Wassall – looked confident as the left-sided centre-back and comfortable on the ball.
Alban Bunjaku – neat and tidy, was beginning to take control of midfield before two hard challenges ended his game.
Second Half Team: Mats Morch; Kyron Stabana, Eduard Lowen (trialist), Alex Cover, Max Lowe; Tom Koblenz, Kellan Gordon, Timi Elsnik, Caspar Peachneak (trialist), Offrande Zanzala, Mason Bennett.
Derby's formation was more fluid after the break but, for the most part, it looked like a 4-4-2 (diamond) to me.
As soon as the game restarted it was clearly a different Derby County side in more ways than one. Koblenz, Elsnik and Caspar imposed themselves straight away in midfield, Zanzala and Bennett caused problems with their pace, and suddenly it was men against men. With Gordon impressing too, the Rams looked bright going forward.
But Belper struck again on the counter-attack soon after the break. Phil Watt extended Belper's league after poor defending allowed Paul Lister to send a cross into the 6-yard box. A very soft goal to concede.
Derby hit back almost straight away when the impressive Caspar drilled a long-range shot low into the bottom corner of the net.
The Rams thought they'd equalised when Zanzala converted a Koblenz free-kick but, again, an offside flag denied them.
Haystead was in fine form in Belper's goal. He made good saves from Caspar, Stabana and Bennett. Zanzala also headed narrowly wide and Lowe somehow managed to fire over the bar from inside the 6-yard box.
With time beginning to run out Derby equalised. Haystead saved again from Zanzala, only for Caspar to pounce on the rebound and slot home.
In the closing minutes, Derby pressed Belper back and only the Rams looked like scoring.
On the final whistle, a 2-2 draw was a fair result. Belper won the first-half men against boys battle but Derby were on top after the break.
Players that impressed in the second-half:
Kyron Stabana – one of the smallest players on the pitch, Stabana got stuck-in, looked comfortable on the ball, attacked well, and was unlucky not to score.
Tom Koblenz – always looking for the ball, neat and tidy passing, helped push Derby forward.
Caspar – powerful in midfield and scored two good goals.
Kellan Gordon – grew in confidence as the half progressed, looked comfortable on either side of the midfield diamond, strong running with the ball, and creative.
Mason Bennett – continued where he'd left off in the first half, added impetus, and combined well with Zanzala and the midfield players.
Offrande Zanzala – has grown and filled out since last season. Powerful, pacy, and always a threat. Very unlucky not to find himself on the scoresheet.