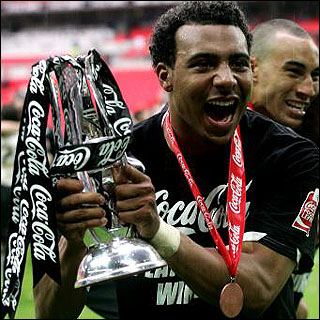 Giles Barnes at the play-off final where he broke his foot
Giles Barnes will be jetting off to Colorado in the USA for treatment on his injured knee. He will see reputedly the Worlds best doctor , Richard Steadman, for this kind of injury and will hopefully be fully fit by the start of next season.
Dr Steadman has treated many of the Worlds top footballers and put them back on the road to recovery. His list includes Rudd Van Nistelrooy, formally of Manchester United and England strikers Alan Shearer and Michael Owen.
The injury to Barnes is not thought to be as bad as first reports stated. He has not sustained any Ligament damage, which should quicken his return to fitness.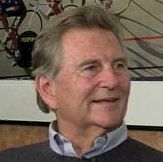 Dr Richard Steadman has helped many footballers recover from knee injury
Giles has had a season to forget when it comes to injuries. He started the campaign after returning from a broken foot, sustained in the Play-off Final at Wembley and has looked to have struggled to regain his form of last season.
Rumours of his imminent departure have also not let the youngster settle in the Premiership and show his true form...