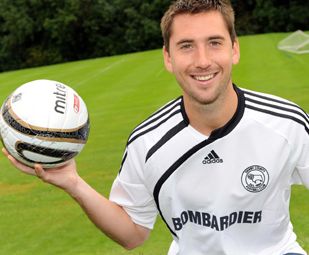 Shaun Barker not being risked in pre-season friendlies

With concern rising over the amount of serious injuries the Rams have already picked up before the season has kicked off, Derby County will not be playing Shaun Barker in this weeks friendlies.

Officially the Rams have stated that Barker is not being risked on the firm surfaces following his knee operation. So the central defender will not feature in this weekends opening friendly at the Pirelli stadium against Burton Albion. Barker is also unlikely to play in the two further fixtures next week on Monday against Southend and Wednesday against Bournemouth.

The cautious approach follows the injury to striker Steve Davies that is likely to keep the player out of the squad until early 2011. Nigel Clough had wanted to avoid any injury problems during the run up to the season but yet again the injury jinx threatens to ruin the early season for Derby...