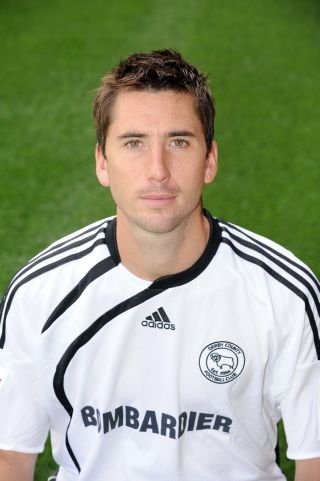 Shaun Barker hoping to improve on an already impressive first season with the Rams

Shaun Barker is looking forward to progressing his Derby County and playing career this season.

The 27 year-old central defender had a stunning first season with Derby County despite several injuries, one of which, his knee, required surgery at the end of the season. Barker received the Jackie Stamps trophy as player of the year last season and is hoping to improve, which is quite a mouth watering prospect for Rams fans, as Barker was head and shoulders above the rest of his team mates last season.

The £900,000 paid by the Rams for Barker must now seem a real bargain and he is now looking to improve his general football sills as well as the defensive work so admirably carried out last season. He is quoted as saying "The fans have yet to see the best of me".

Barker is also hoping to have a settled defensive unit around him this season. With a settled back four Barker believes the Rams will improve on last seasons performances and be hard to beat. With just over a month until the season starts again the Rams have fingers crossed that the injury problems of last season remain in the past...