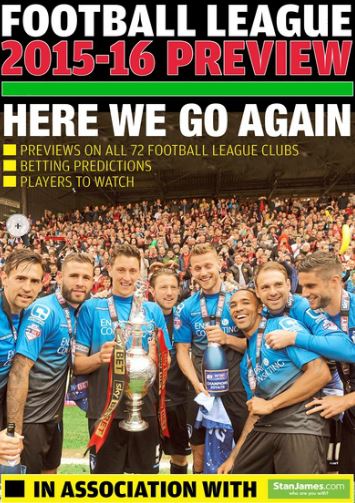 For a few years now Derby County mad have been asked to produce the fans view for the official Football League preview. This year is no different and yours truely has left my thoughts and hopefully those of most Rams fans on the close season comings and goings.
Take a view here: http://viewer.zmags.com/publication/dd5bc6aa#/dd5bc6aa/26
All the football league teams are previewed, with betting, star men and much more.