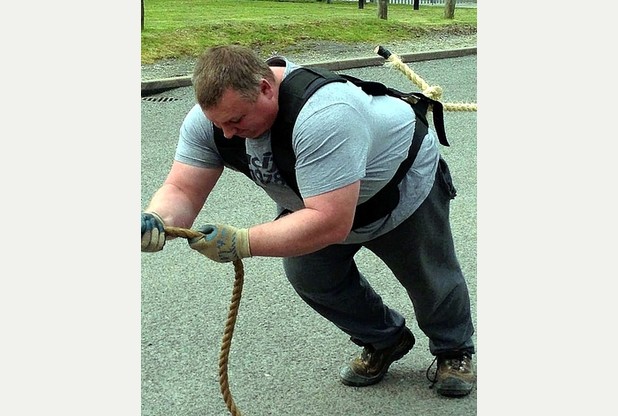 The Ipro Stadium in Derby will be the venue for Simon Plant to attempt a mind boggling World record.
Simon a 42 year-old, 25 stone builder will attempt to pull 14 cars a distance of 50 feet. The Ford fiesta's are all loaned by motorpoint and all monies raised by the event will go to Macmillan Cancer Support.
Pull starts outside the Ipro Stadium at 12.30pm on Tuesday 7th October 2014.