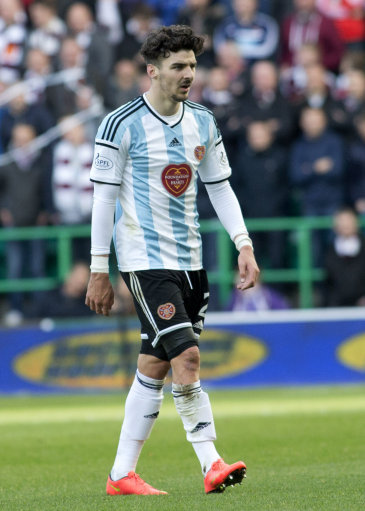 With Cyrus Christie out of the Rams squad until at least February with a broken foot, Derby County have again looked to Scotland for a replacement.
Steve McClaren spent a chilly Wednesday night taking a look at Hearts right back Callum Patterson. The 22 year-old has played 131 times for Hearts and has contributed with 31 goals, a good return for a defender.
Paterson's contract with Hearts is finishing at the end of the current season and he has made it clear he wants to be playing football in the English league next season. With this in mind Hearts may want to cash in on their defender.
Derby aren't on their own in wanting Paterson possibley during the January transfer window, as Sheffield Wednesday were also said to have people watching Paterson on Wednesday as they beat Rangers 2-0.