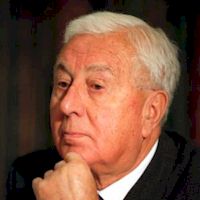 Doug Ellis threatens legal action if Gregory is made Rams new manager
Aston Villa Chairman Doug Ellis threatens legal action if Derby County this week unveil John Gregory as their new manager.
Deadly Doug has said that telephone records prove that Derby have made an illegal approach for the former Villa Manager. The calls are said to have been made between Gregory and a member of the Derby County board before Gregory resigned from the Birmingham club.
Gregory still had 18 months left on his Aston Villa contract and if Ellis can prove an illegal approach the Rams would have to pay the full amount plus any compensation the FA deemed in order. The final bill coming to over £1.5million. This added to a rumoured £1million bonus for Gregory if he kept Derby County in the Premiership, would add further to the clubs financial worries.
Gregory not a happy man
Gregory is said to be very unhappy with comments from Villa Park made after his decision to resign. A statement from the club said he resigned because of pressure and needed a break from football. Gregory is reported to now be saying he needed a break from Ellis.